I don't believe in aliens or UFO from outer space – though if I did, Kiruna is a good place to be. Someone claimed to have spotted one here in 2006. Here it is: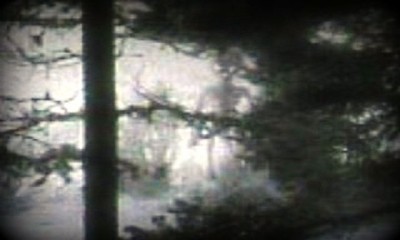 An alien of a kind might appear in the garden too. It's easy to see something unnatural and out of this world in the weirder effects of nature in this climate.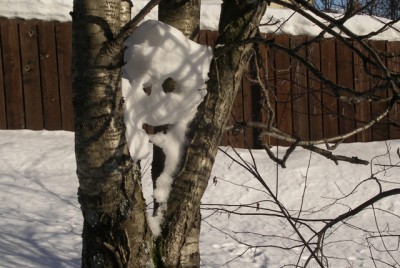 There's plenty here that one can think came from outer space. There's a rocket launching site nearby, so we're closer to space travel than most. It's not unusual for spacecraft to appear in the landscape.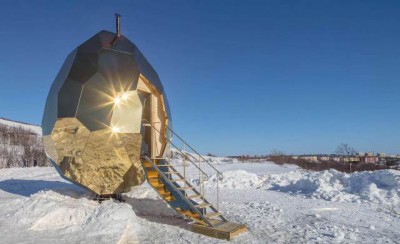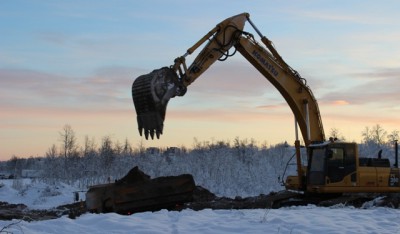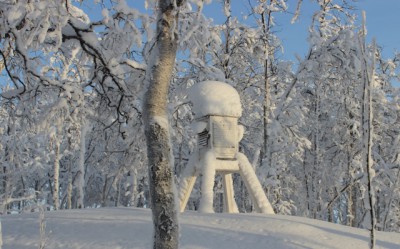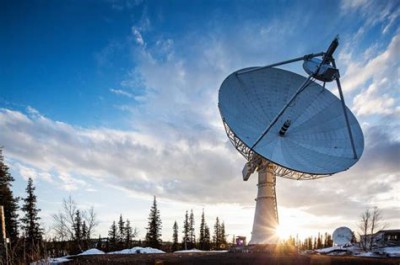 Kiruna was early on identified as the best place in Europe for commercial passenger flights into space because we have 'empty air' in the skies above and empty land beneath it. Who knows what plans they're hatching or how far they've got with this. Perhaps they've already reached Mars and brought back some helpers.
Funny that, because only this week we had a scientist staying with us from Texas who described himself as an expert on Mars.
The periods of dark and light this far north can mess with your head. Anything seems possible. Indeed, as Kiruna begins to be destroyed and no reasonable alternative presents itself, we look to wilder ideas for inspiration and help.
It's hard to see how the local council's current plans will solve all the problems of the town disappearing, but maybe they have other plans up their sleeve and are just waiting for the right moment to reveal them.
At this year's 'Winter Festival' the highlight of the weekend was a showing of the film 'E.T.' I must have been the only person over five years old that hadn't seen it before. A strange choice of film, you might think, but this is a strange place.
There was an idea a few years ago that people might be sent to Mars to live. Now if that project could persuade some Kiruna people to volunteer then maybe it would help our housing crisis. The landscapes aren't too dissimilar after all, and Kiruna people are used to living in extreme conditions.
I've started wondering about the local council – they're looking disaster in the face and yet they're so very, very calm. Unnaturally calm. So calm, one wonders – are they human?
This weekend we were in the town hall listening to the council leader describing Kiruna's future. Not a glimmer of doubt crossed his smooth, round face. He was totally confident that things would happen, four hotels would establish themselves with luxury gym and conference facilities, shops and offices and blocks of flats would all be built, and the railway line would appear again on the town's doorstep.
From the perspective of us earthlings all this is looking very unlikely. But the council, probably know better, perhaps because most of them come from another planet, are a species of higher intelligence, and have help available to them from across the universe.
As if to prove my theory, this weekend in the town hall they organised an exhibition about local people and they called it 'Humans of Kiruna'. Because to them, it seems, those of us who live here and worry about the future of the town are another species.